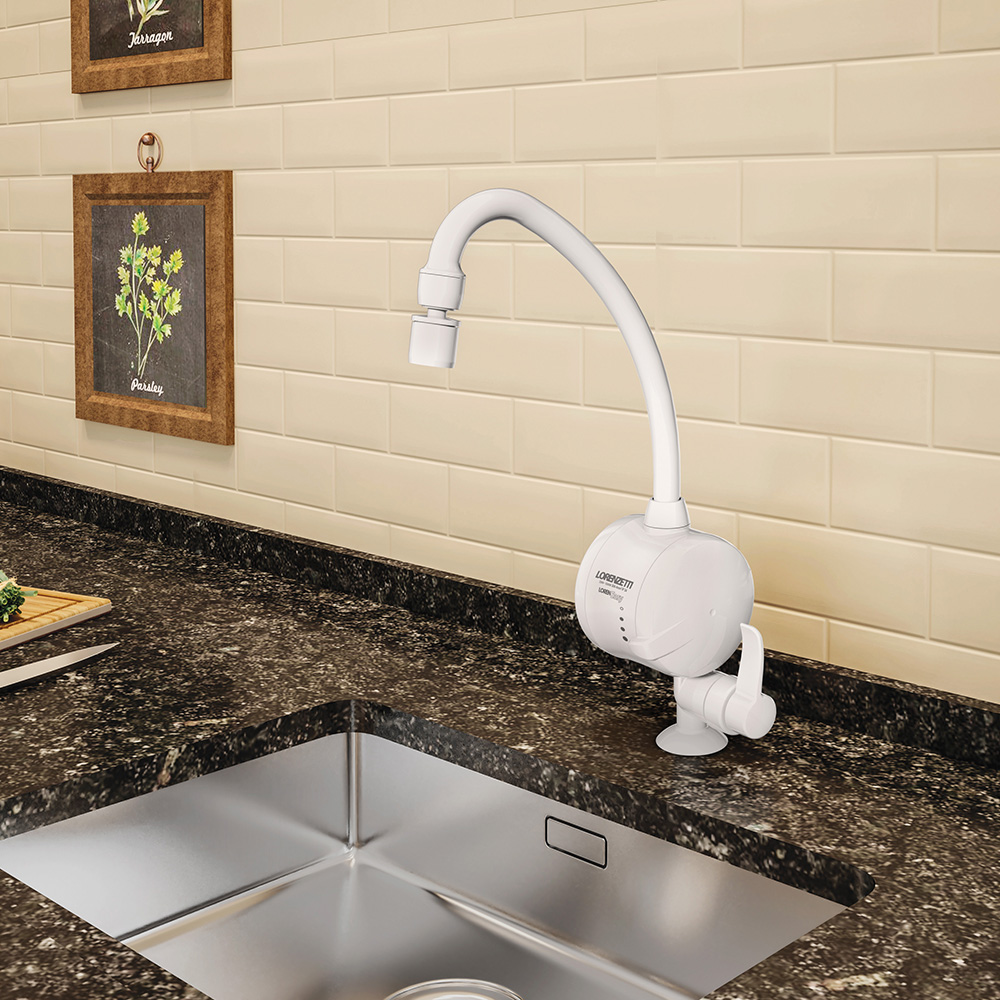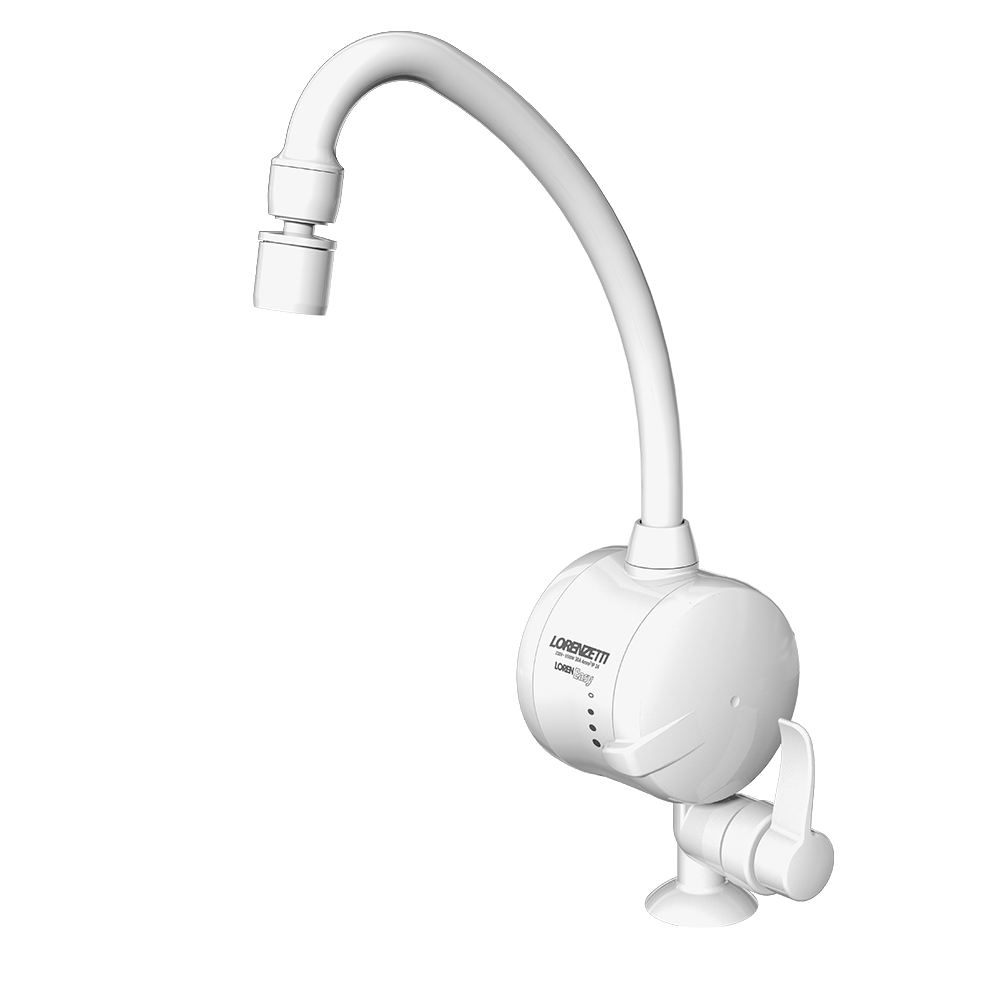 Loren Easy Tap - Table Mount
Description
The indispensable tap in everyday life. Practical to use and economical, it substantially reduces the usage of water and detergent to remove grease and wash dishes, making the task much easier and faster.
It has the best cost-benefit ratio on the market, with a high spout, 04 temperatures, ¼ turn water valve, and easy access to the replacement of the heating element.
It has a high, movable spout, which makes it easy to use on a daily basis.
Detail
4 Temperatures
More hot water in your kitchen. Save detergent and remove grease more easily.
High and movable spout
Makes it easy to use on a daily basis.
Practical
¼ turn tap with a ceramic cartridge sealing. Safety and ease of use.