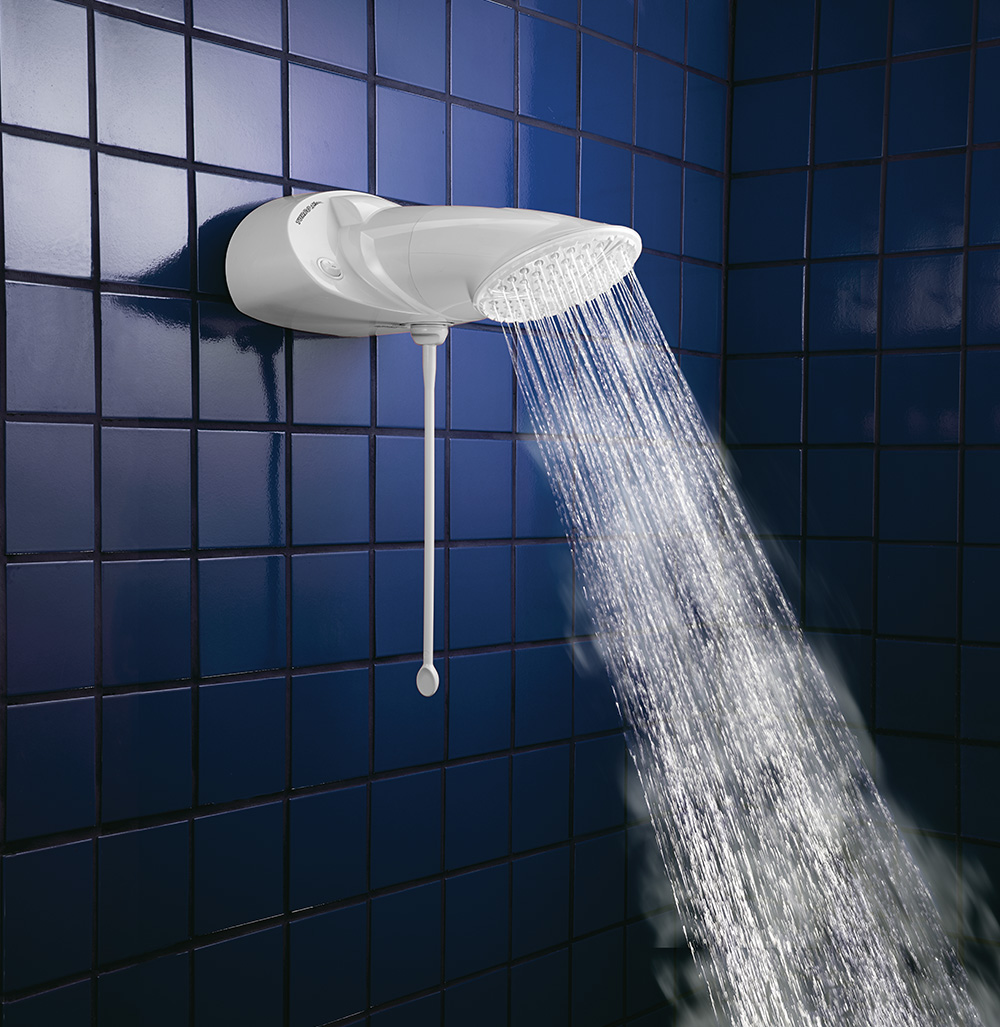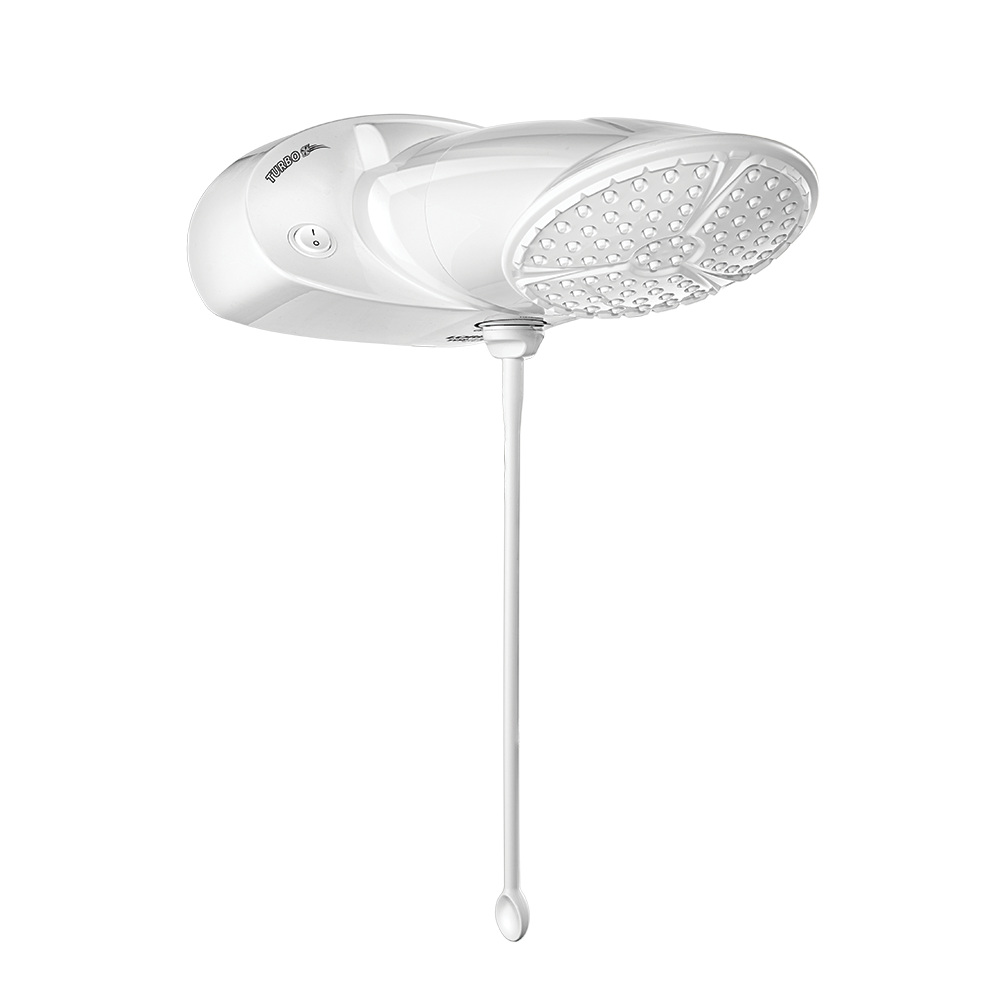 Ducha Top Jet Turbo Eletrônica
Description
Maximum comfort and a pleasurable shower from the well-known wall mounted showerheads with a big spreader delivering a larger showering area for an amazing water jet. Perfect for every day shower, through its electronic temperature control allowing a gradual and precise selection, Simple like adjusting the volume of your radio. Control through button or by an exclusive 30 cm extended pin for easier reach.

A shower that mixes curved and modern lines created by Lorenzetti designers awarded-winning by "Museu da Casa Brasileira" in 2011

Top Jet shower is compatible with solar water heaters, raising its usage coverage.

Detail
Easy Installation

Cartridge type of easy access
Quick replacement Heating element. Cartridge type, easy access.

Big Spreader
More comfort in your shower.

30cm Pin Control
Temperature control within your hands reach.