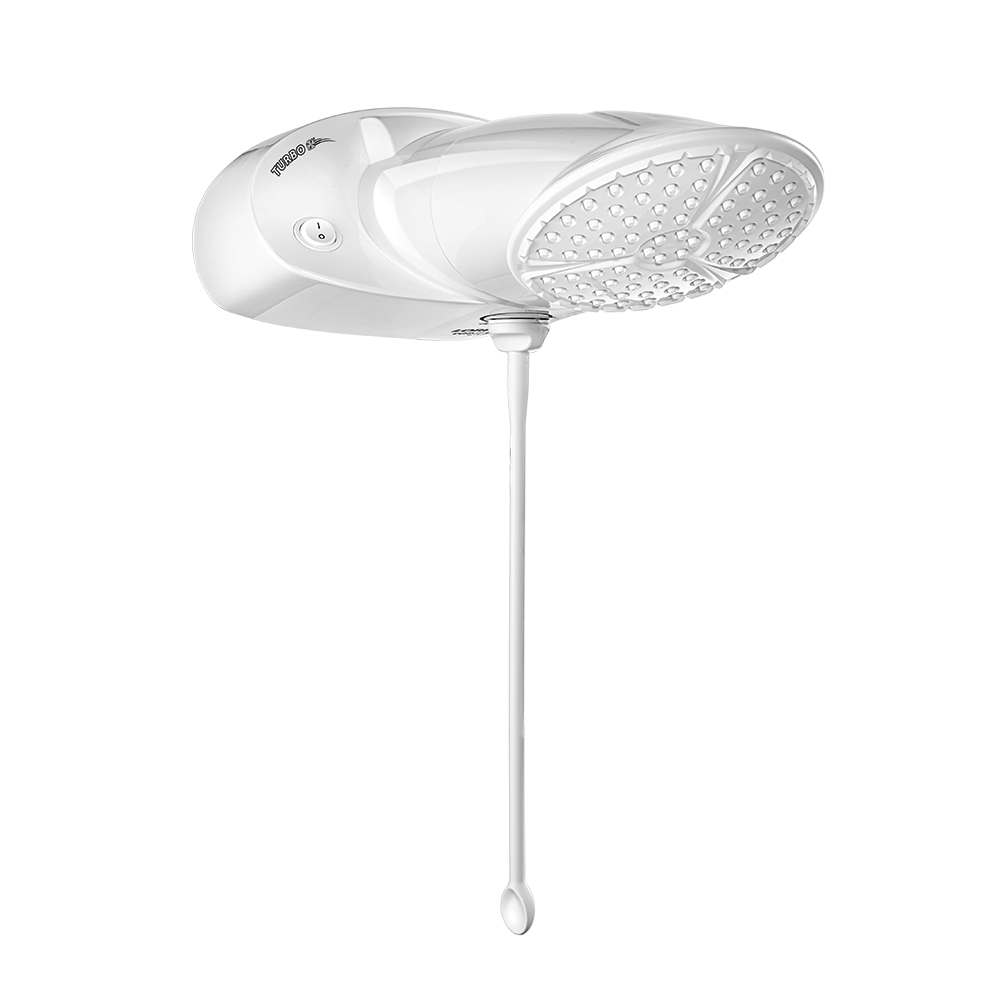 Top Jet Turbo Multitemperature Shower
Description
Maximum comfort and a pleasurable shower from the well-known wall mounted showerheads with a big spreader delivering a larger showering area for an amazing water jet. Pre-set 04 temperatures offering more comfort and economy for all seasons. Practical Controling through button or by an exclusive 30 cm extended pin for easier reach.

A shower that mixes curved and modern lines created by Lorenzetti designers awarded-winning by "Museu da Casa Brasileira" in 2011.

Top Jet shower is compatible with solar water heaters, raising your usage coverage.
Detail
Multitemperature Command
04 temperatures - More comfort and economy

Easy Installation
Quick replacement Heating element. Cartridge type, easy access.

Big Spreader
More comfort in your shower.

30cm Pin Control
Temperature control within your hands reach.